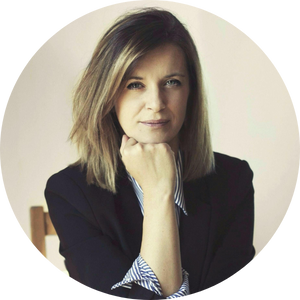 Agnieszka Młodzińska-Granek, PhD
Adjunct at the SWPS University of Social Sciences and Humanities. Expert in the field of high-tech startups, and social impact startups. She has evaluated potential of more than 150 startup projects and supported development of around 100 startups, within Polish and international programs (MIT Enterprise Forum Central and Eastern Europe – MIT EF CEE, SmartUp Accelerator, Innovation Incubator 4.0).
In her research she focuses on business-university cooperation and social innovations. She is co-creator of the Social Innovation Startup Challenge – program for the best student startup projects at the SWPS University of Social Sciences and Humanities.
SWPS University of Social Sciences and Humanities
Innovation broker at the SWPS University of Social Sciences and Humanities. Strategic leader with many years of experience, working on innovative projects as well as developing new businesses. Expert with interdisciplinary knowledge of the innovation ecosystem, including social innovation based on new technologies. PhD student in the field of strategic management. The topic of PhD thesis: Leadership and the efficiency of R&D teams.
Sales and people-oriented leader with a track record of designing and delivering high-performing and cohesive teams. Design thinking consultant, problem solver and mentor of women in STEM.
SWPS University of Social Sciences and Humanities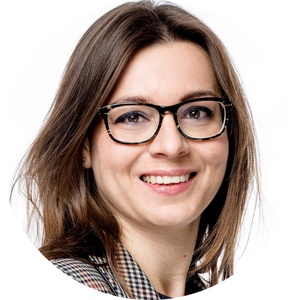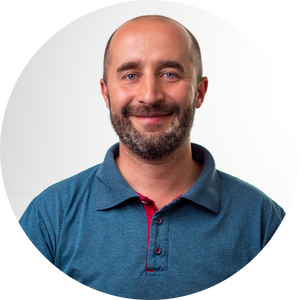 Wojciech Mróz is an experienced entrepreneur using his business skills in projects that change the world for the better. He serves as
Co-Director of the world's largest network of social entrepreneurs Ashoka.org and actively supports and promotes the impact investing market in Poland.
In the last 5 years he has managed to build and then sell a company that with an average annual revenue growth of over 800% was ranked 18th in the Deloitte Technology Fast 50 Central Europe 2019 ranking. As a Business Angel he has also supported companies such as Explain Everything, Kodilla, Survicate, TestArmy and Stava.
Co-founder and manager of Food4Future Technologies and Water Science and Technology institute-H2O SciTech. Biotechnologists and IP Specialists with the broad experience in intellectual property management and commercialization.
Her experience includes among others PORT Polish Center for Technology Development, University of Wollongong in Australia and SensDx as a co-founder and CBDO.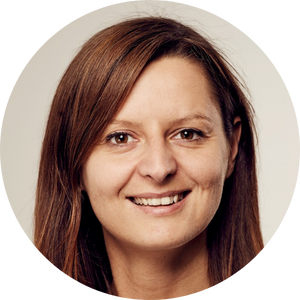 Marek is a Co-founder of Four Point and Entrepreneur, started his professional experience as a design engineer at the Mechanical Department of the Technical University of Wrocław. Throughout his career, he developed as a design engineer in the heavy industry, designing for Volvo Construction equipment.
Currently on a mission to reduce the environmental impact of opencast mines by means of new technological innovations. Technology and people-oriented leader with a track record of delivering high-performing and innovative solutions. Seeking for new ways to develop company. Trying to change world for a better place.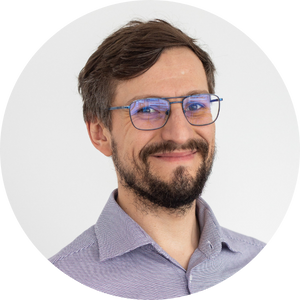 Community Manager Concordia Design Wrocław. At Concordia Design Wrocław he is responsible for building community, running the incubation program for young technology companies and the Concordia Design Accelerator - an acceleration program for foreign startups co-financed by the Polish Agency for Enterprise Development (PARP).
Longtime journalist of "Gazeta Wyborcza", occasionally cooperates with the newspaper to this day. Host of many business events. Before working at Concordia, he helped build the local startup ecosystem in the Wroclaw Agglomeration Development Agency (ARAW).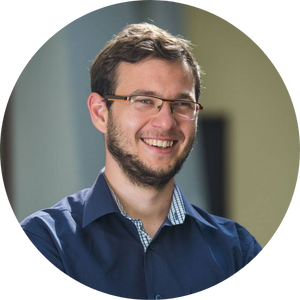 She is a graduate of the Wrocław University of Technology in the field of pharmaceutical biotechnology. She defended her PhD in medical sciences at the Medical University of Wrocław. A graduate of postgraduate studies in management "Manager of Scientific Research and Development Works". A scholarship holder of internship at the INRA research institute in France. She also dealt with the transfer of knowledge and technology, including at the Wrocław Research Center EIT + in Wrocław.Founder of Nestmedic S.A., who created the Pregnabit - telemedicine system for testing the well-being of a baby during pregnancy.
Awarded "Innovators Under 35 in Poland" and "Innovator Of The Year 2016" by MIT. She was among the 100 innovation leaders from the Central and Eastern Europe region in the "New Europe 100" program, "Businesswoman of the Year" in the "Woman in New Technologies" category and Startup Ladies 2021 (Ranking of the most innovative Polish women according to My Company Polska).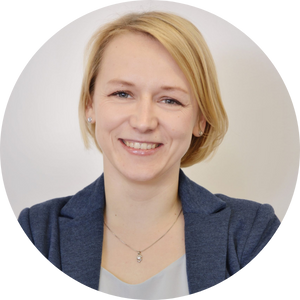 Patrycja Wizińska – Socha, MEng, PhD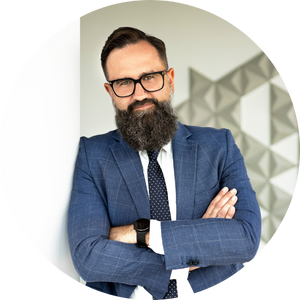 Tomasz Szarek is an attorney-at-law and the Managing Partner at SDZLEGAL SCHINDHELM, an international law firm, where he leads the Corporate & M&A and IP/IT practice.
Tomasz is also a member of a Supervising Committee at ITCORNER - a cluster of software companies, with more than 100 members in Poland .He supports domestic and foreign start-ups and IT/New tech companies, especially in the field of financing and international expansion. Within that scope he combines his professional experience with his role in the international organizations, especially as a Chairman of the Board of IAG GLOBAL – an international association of legal and tax advisors in more than 60 countries around the world.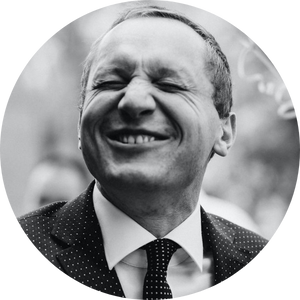 Graduate of computer mathematics at Wrocław University of Science and Technology. After graduation, he started a company in the same industry. He had made such hits as games with the characters from "Kapitan Bomba", "Piesek Leszek", "Włatcy Móch", or Jeż Jerzy". The technology was sold to a company listed on New Connect.Then, one of the Wrocław funds invested in his and his partner's project in the field of Cloud Computing. It was sold to Onet.pl.The last project that he did as an originator was an app for ordering taxis called Taxi5. The project received a grant from the VC fund from Cracow. However the project did not come out.In the meantime, he founded Software Brothers together with Krzysztof and Wojtek. Since 2014, he has been cooperating with the RST Group, managing the investment arm of the Group.He understands and supports entrepreneurs since he was one of them. He knows hownot to disturb them. It seems trivial to "do not disturb" an entrepreneur when investing in a company but, in his opinion, most VC funds may bother you. He is passionate about working on the business model and tactics for implementing the said business model on the market.
A digital health specialist and a co-founder of many thema6c websites. He is a frequent speaker at digital health conferences as well as an expert and mentor at the European Parliament. He has over 20 years of experience in building and managing some of the largest online consumer brands.
Mindgram is an European SaaS B2B plaForm providing integrated support for employees in the well-being sphere - from tools facilita6ng personal development, through specialist support in stress management and a variety of other challenges related to the emo6onal sphere, to individual psychological consulta6ons in order to support the development of emo6onal and cogni6ve competencies. It's an all-in-one solu6on for companies aiming to grant their team holis6c emo6onal and mental well-being support, to build their resilience and drive performance.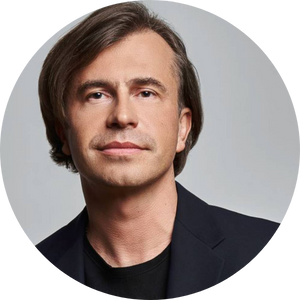 A graduate of the University of Economics in Wroclaw. Since 2013 she has been working for Skanska, where so far she have been responsible for the commercialization of Dominikański, Green2Day, Nowy Targ and Centrum Południe office buildings. On a daily basis she is responsible for cooperation with the technical team in the design and implementation of the office building. She works with corporations in carrying out lease transactions (agreeing business and technical terms, negotiating lease agreements) and international investment funds. In 2017 she was involved in Salesforce system testing, in 2019 she was preparing company analysis in RACI methodology. She also has broadcasting experience in Academic Radio LUZ. She was a reporter during the events that accompanied the initiative "European Capital of Culture Wrocław 2016".